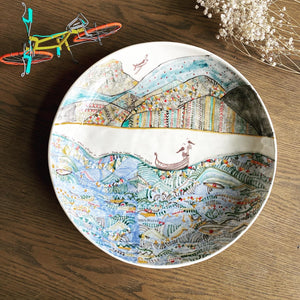 We return to each other in waves, that is how water love. Water, Mountains, a piper plane and a Viking ship, all for love. 
The artwork -  the pen and ink drawings used as screen-print and decal, hand-painted.
It is slip casted, fired three times and is food, dishwasher and microwave safe.
Care Guide: Dishwasher Safe